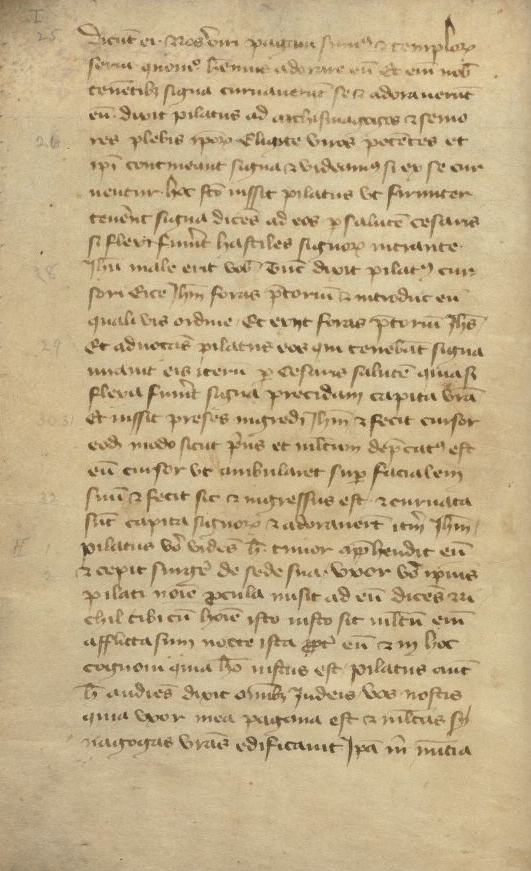 Gospel of Nicodemus
Author: Multiple Scribes
Language: Latin
Date: 1350-1400
Page #:
Reproduction Dimensions: 11.75 x 8.75 IN
Price: $99.99
Description: "The Gospel of Nicodemus", includes the "acts of Pilate" and is an apocryphal gospel. It's claimed to have been derived from an original Hebrew work, written by Nicodemus, who appears in the Gospel of John, as an associate of Jesus. The reproduction is 50 pages long and only comes in hardcover format.
Reproduction Details: The hardcover books are made with two pieces of real wood on the inside. The leather is a 4 oz cowhide, from a small supplier in New York state. The Glue we use to attach the leather to the wood is made at our facility, and is a period correct wheat glue. Along the spine, we use a modern perfect binding, with modern glue, to make the binding last longer. We also add three layers of mull cloth to the outside of the perfect binding, drying in between each layer, a traditional way to make the binding stiff, strong, and resilient.
Note: All of our facsimiles are made to order. Please allow 4-6 weeks for notification of shipment.