Missal of Eberhard von Greiffenklau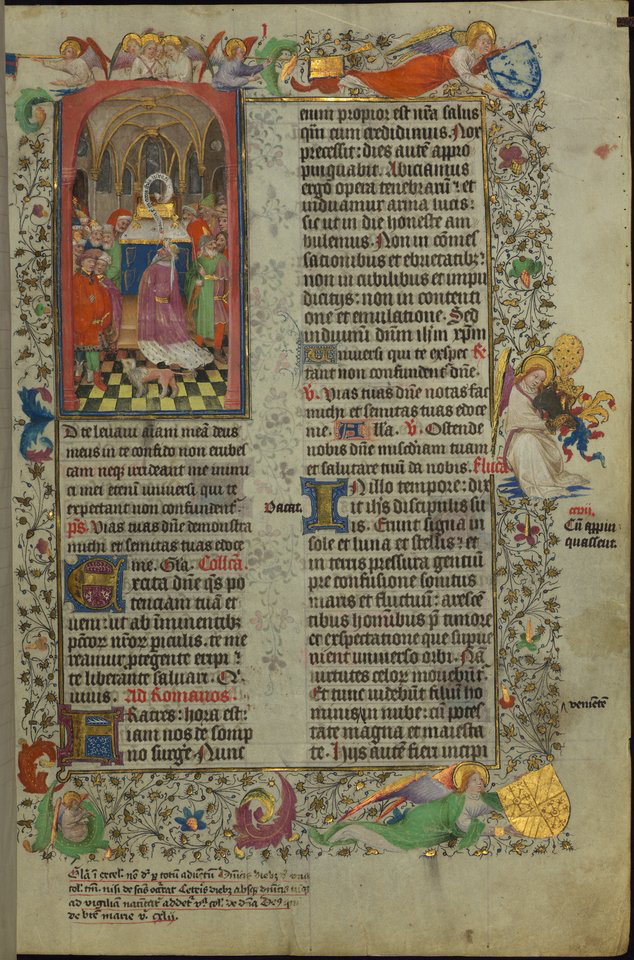 Missal of Eberhard von Greiffenklau
Author: Masters of Zweder van Culemborg
Language: Latin
Date: 1425-1499
Price: $349.99
Pages: 512
History/Description: "The Missal of Eberhard von Greiffenklau" is a masterpiece of Dutch manuscript painting. It was originally produced in the second quarter of the 15th century and features work by the Masters of Zweder van Culemborg, as well as the celebrated Master of Catherine of Cleves, linking it to possibly the finest Dutch illuminated manuscript ever made: The Hours of Catherine of Cleves of circa 1440 (Morgan Library & Museum, M.917 and M.945). The extremely elaborate Missal is illuminated with one full-page miniature, fifty-two column miniatures, and sixty-eight historiated initials throughout the manuscript. Folios 1 recto to 6 verso contain the calendar of the Carthusian Order, about half-full, graded in red and black. The manuscript was made for Carthusian use, probably for a member of the family of Greiffenklau, perhaps Eberhard von Greiffenklau (circa 1410−89), dean of the cathedral of Mainz and prebendary of Utrecht from 1446. The Greiffenklau arms appear in the lower-right corner of folio 8 recto, simply outlined in red and gold, uncolored; quartered with the Ippelbrunn arms. The latter appear on folio 152 verso, in the upper left, sable a bend sinister argent, reflecting the marriage in 1398 of the daughter of Irmgard van Ippelbrunn to Eberhard's father, Frederick von Greiffenklau. However, the Greiffenklau family were nobility from near Cleves (Eberhard owned the castle of Volrat, near Wesel, on the Rhine in Cleves) and had no connection with Utrecht in the 1430s, so the manuscript probably was not made in Utrecht.
Reproduction Details: The hardcover books are made with two pieces of real wood on the inside. The leather is a 4 oz cowhide, from a small supplier in New York state. The Glue we use to attach the leather to the wood is made at our facility, and is a period correct wheat glue. Along the spine, we use a modern perfect binding, with modern glue, to make the binding last longer. We also add three layers of mull cloth to the outside of the perfect binding, drying in between each layer, a traditional way to make the binding stiff, strong, and resilient.
Note: All of our facsimiles are made to order. Please allow 4-6 weeks for notification of shipment.