CODEX ATLANTICUS, DA VINCI, 1478-1519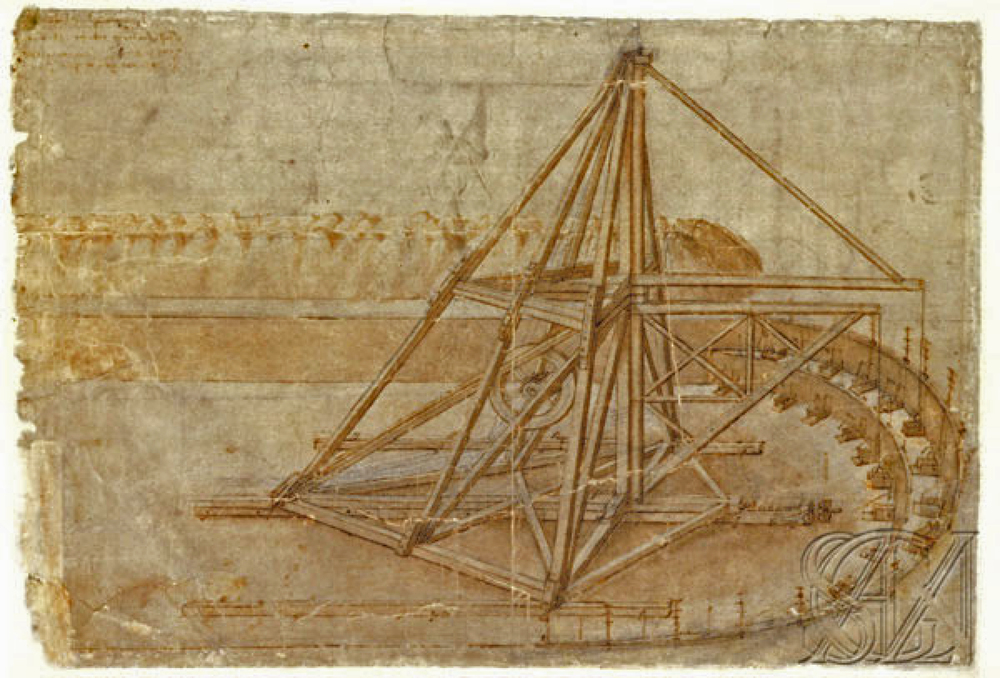 CODEX ATLANTICUS, DA VINCI, 1478-1519
The Codex Atlanticus is a collection of drawings and writings by Leonardo Da Vinci. In the collection are various subjects from flight and weaponry to musical instruments, mathematics, and botany. The Codex contains 435 pages of pure genius. Most of the manuscript consists of drawings and diagrams. In true Da Vinci style, the manuscript is written in a dialect of Italian, backwards, reflected in a mirror. Good luck reading it!
This PDF is only for viewing the images, the scans are not high enough resolution to read the writing well.
A link to a full translation will be available soon.
The downloaded file is a PDF. Adobe 6 or later is required.
sale