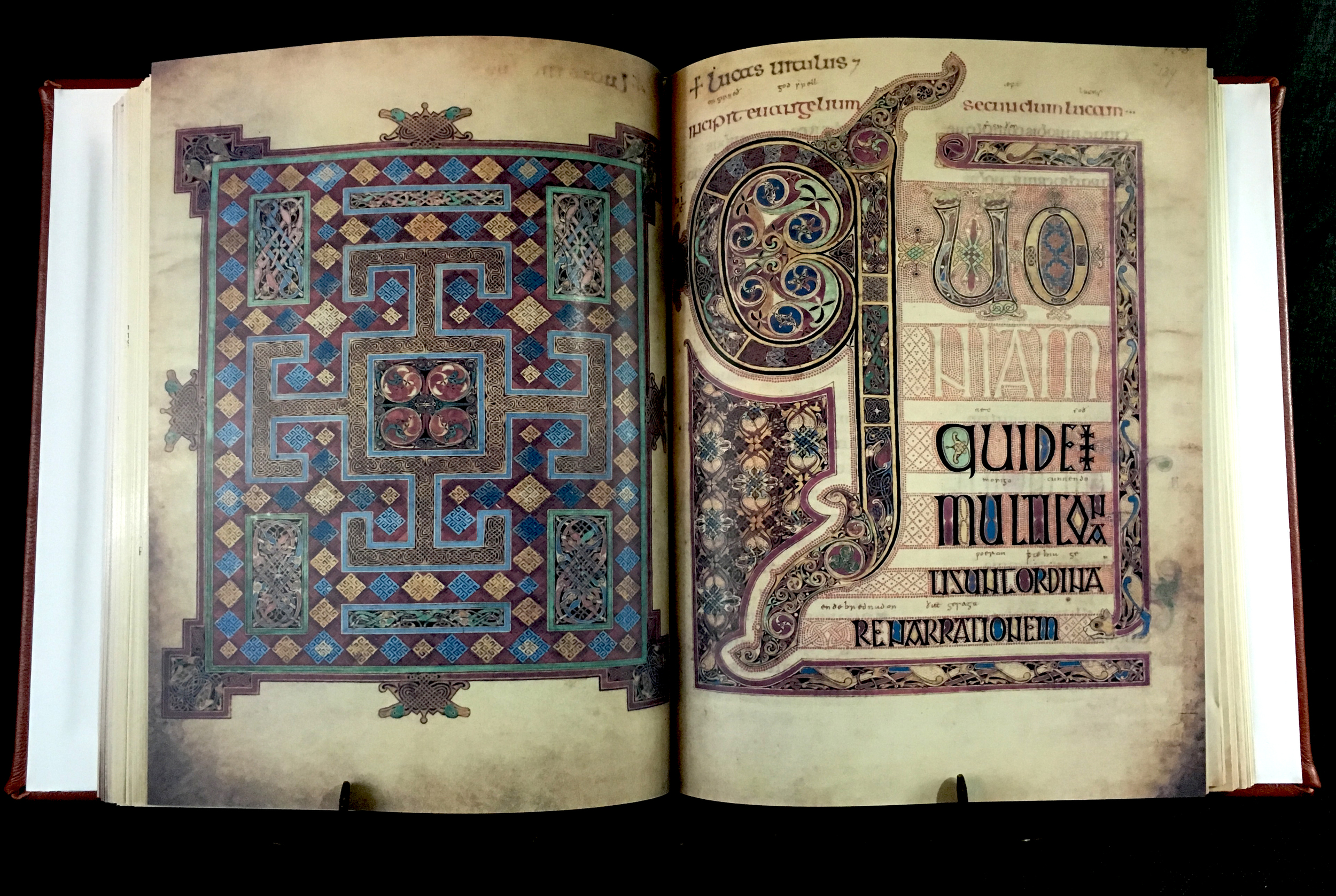 Lindisfarne Gospels
Author: Monk Eadfrith
Language: Latin
Date: 700
Pages #: 518
Reproduction Dimensions: 11.75 x 8.75 in
Price: $299.99 Regular size
Price: $1999.99 Large library display version
History: "The Lindisfarne Gospels" is an illuminated manuscript gospel book produced around the year 700, in a monastery off the coast of Northumberland, at Lindisfarne. The manuscript is one of the finest works in the unique style of Hiberno-Saxon, or Insular art, combining Mediterranean, Anglo-Saxon, and Celtic elements. The manuscripts is presumed to be the work of a monk named Eadfrith, who became Bishop of Lindisfarne in 698 and died in 721.
Reproduction Details: The hardcover books are made with two pieces of real wood on the inside. The leather is a 4 oz cowhide, from a small supplier in New York state. The Glue we use to attach the leather to the wood is made at our facility, and is a period correct wheat glue. Along the spine, we use a modern perfect binding, with modern glue, to make the binding last longer. We also add three layers of mull cloth to the outside of the perfect binding, drying in between each layer, a traditional way to make the binding stiff, strong, and resilient.
Note: All of our facsimiles are made to order. Please allow 4-6 weeks for notification of shipment.