Galileo Galilei Handwritten Notebook, Astronomy , 1614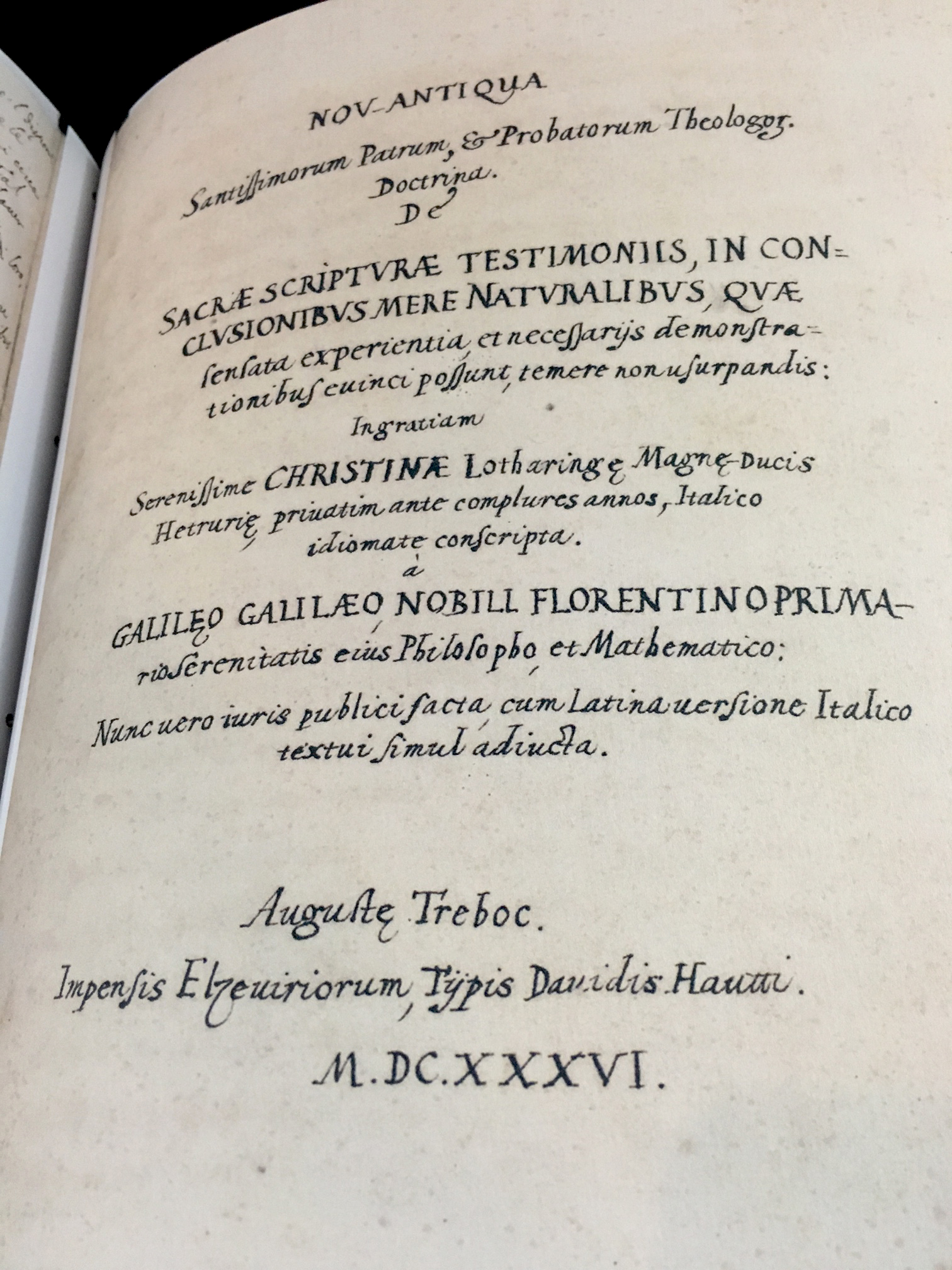 Galileo Galilei Handwritten Notebook, Astronomy , 1614
Author: Galileo Galilei
Language: Italian
Date: 1614-1615
Page #:
Reproduction Dimensions: 11.75 x 8.75
Price: $149.99
History: In this codex, Galileo Galilei defends the Copernican theory that the Earth moves around the Sun. He confirmed this theory with a greatly enhanced telescope of his own design, which magnified more than other telescopes of the time. The main manuscripts in this volume are letters, which outline the relationship between scientific theory and the Bible. In the letters, Galileo argued that the Bible was meant to be moral teachings, rather than scientific fact, a debate still relevant today. This facsimile preserves Galileo's manuscripts in their original form. The high-resolution scans of his handwritten notebook are printed, and then bound in genuine leather. The binding process leads to both a structurally sound and beautiful looking book. We submit to you that our reproduction will stand the test of time, much like the author's theories.
Reproduction Details: he hardcover books are made with wood, and either cowhide or soft lamb skin. The binding is a combination of modern and old world techniques. We perfect bind the book block first, then the book is hand sewn (over-sewn style) into 20 page signatures, and then multiple layers of mull cloth are applied, drying in between each layer. The end result is a binding that will last generations to come.
Note: All of our facsimiles are made to order. Please allow 4-6 weeks for notification of shipment.